Información básica
Modelo: DS-ELC-1-color-20
Descripción del producto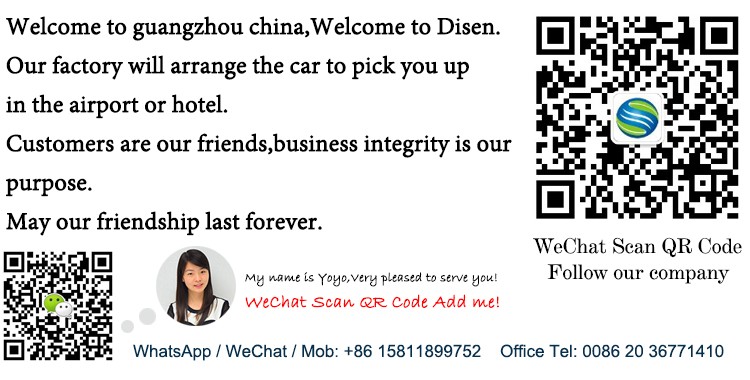 Customer First  Service First  

   
Product description:

This series, we have three kinds of models, in which to show you a TDY-380C model, also known as the oil cup coder. This series code printing machine is suitable for all kinds of bottles, cans, cups, boxes packaging printing production date, shelf life, batch number, barcode and simple patterns in a variety of materials, different surface printing, printing speed, font beautiful, clear . Intaglio printing plate is a square plate, you can customize a variety of desired printing symbols.
Electric pad printer TDY series electric pad printing machine can be used for printing production date, validity date, batch number on the metal, plastic, glass, nylon, film materials, as well as small commodities like trademark, pattern, word and bar-code.

Discription Sealed inkwell machine to ensure less ink wastage Compact inkwell to bring a pleasanter, healthier place to work in. PC board speed controller with long life time High-tech of steel plate(Cliche), two sides of plate can be engraved Top rank plate smooth makes printing clearer and ink cup long using. Double gear wheels system makes swing arm stable and maintains good in repeat jobs Sturdy construction with rational design, machine is 30kgs gain good market. Inkwell diameter 70mm or 90mmm system for choice.
Application:
Promotion goods, pen, car switch, button, joy stick and so on

Electronic component, realy, tape, disc, crust of product and so on

Daily use decoration, horologe, oven, lable and so on.

metal thing like key chai, wooden handel, glass like sunglass, cermaic like cup rubber like golf.
Machine features:
1.With mirocomputer-controller, semi-automatic, utility function, and the operating procedures are flexible and reliable.
2.The hardened axle can bearing made by famous processor and the SMC Pneumatic Components from Japan are adopted to reduce the repair and maintenance,so that the unit is not worn wasily and service life of machine parts are extened largely.
3.It has seprating colloid head and is convenient for adjusting the speed of movement back and forth, and is applicable to different printing needs.
4.Base for each inking pan can be adjusted independently at X and Y angle, with accurate chromatograph and improved production effciency.
5.The body of the unit adopts the die-cast rack of aluminum alloy and is both portable and solid.
6.The safely rubber sheet and emergency cutof system of power supply are provided so as to make unit comply wirh the international industrial safety standards.
7.With multilevel-controlled, and is satistied with different requirement of the printing speed.
8.Use the oil cup to inking , pro-environment and easy todisassembly and assembly and clean. Economize the ink.
9.It is setted 4-digit number auto-counter, and is convenient for recording the quantity of the printing products.
10.The colloid head is not leave moulage when blank line printing, it is prevent from the printing ink to dry when we pause the machine.
11.It is setting the standard procedure and off-standard program, breakthrough the function of ordinary machine, unlimitied program to procure ink and printing.
Machine accessories:
A copy of specification, one set of Allen key, one piece of cross Screw and straight Screw, one piece of scraper, one piece of fuse, 4 pieces of Screw for fixing pad, 1.5 meter of power line.
Technical parameters
| | |
| --- | --- |
| Operation | Electric |
| Working speed | Less than or equal 3600times/hour |
| Printing area | Less than or equal 85*175MM |
| Printed height | Less than or equal 380mm |
| Weight | 21kg |
| Dimensions | 435*405*560mm |
| Steel plate size | 85*175MM |
Customer First Service First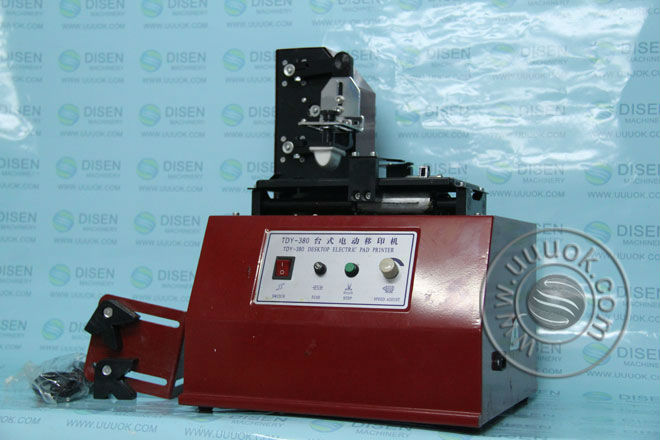 Electronic pad printer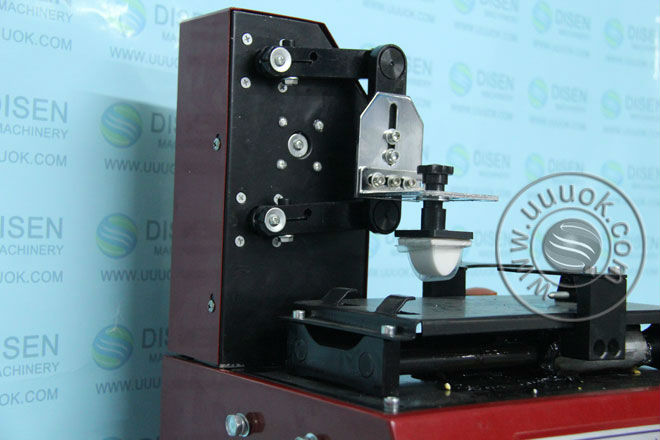 Electronic pad printer
Electronic pad printer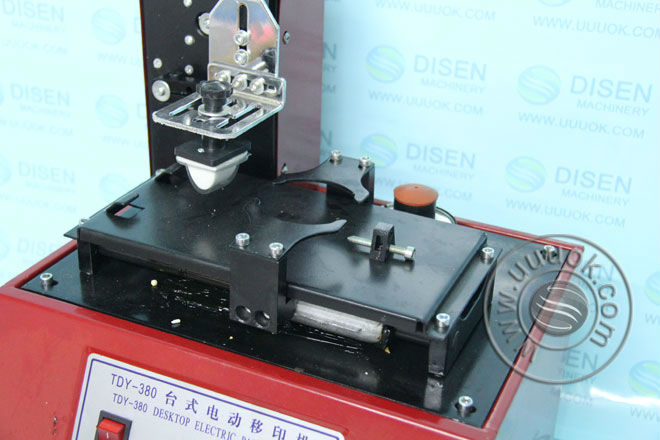 Electronic pad printer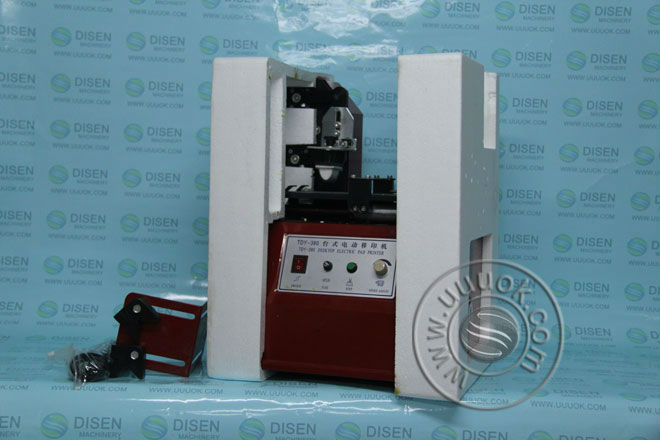 Electronic pad printer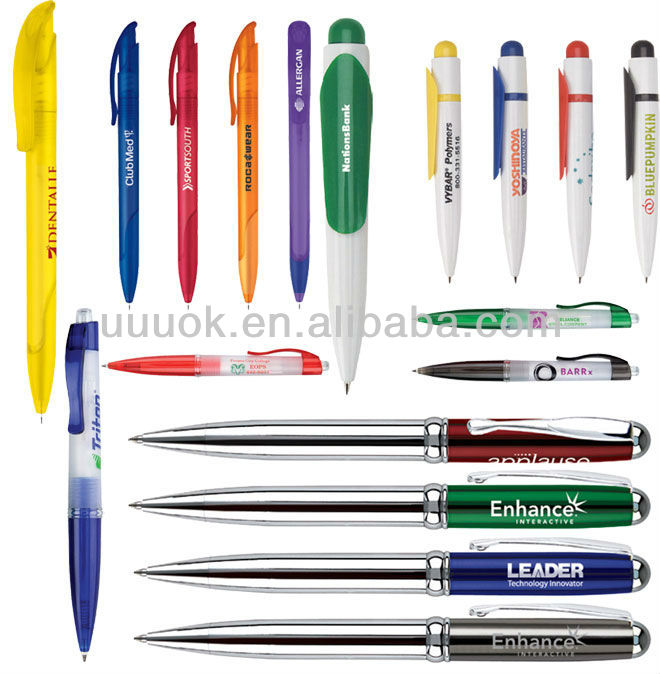 Electronic pad printer  
Electronic pad printer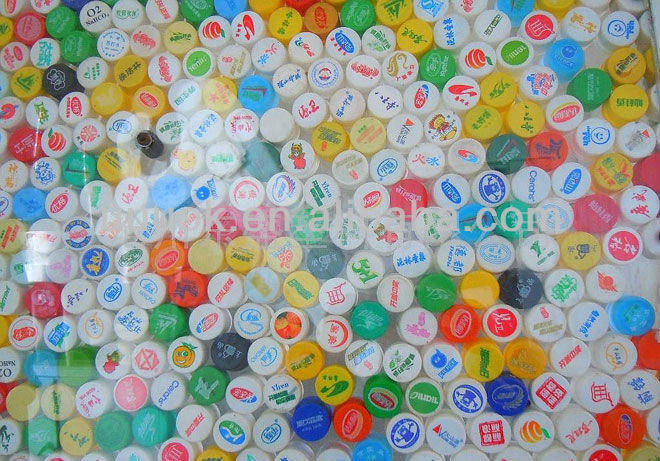 Customer First Service First   

 
Automatic electric pad printing machine
Imagination Pad and Screen Printing Technology Trends
For the printing and screen printing, these printing methods are becoming more powerful, higher accuracy, a larger production and lower costs. The past five years, printing and screen printing are applied in many fields and development, such as from car fender-to-high sensitivity of the equipment, computer shell, household appliances, CD, medical equipment and so on.
Ink progress
Application and the quality of ink has been significant progress, printing ink used in closed-end has been widely accepted, because users find ways to save ink consumption, to achieve high-quality ink adhesion, and for staff to create a more healthy working environment. Therefore, the closure of many of today's ink technology is quickly becoming the new system of production standards, in the printing machine and die casting machine on-line when necessary to reduce the solvent content of the workshop, using this approach is particularly ideal Shi ink. Mexico is also particularly suitable for closure of a large number of production needs for high-speed operation of the printing machine to use, quick to use volatile solvents for printing inks, solvent evaporation is too fast, use an open ink tank is not practical. Another advantage is that within 24 hours, the viscosity of ink remained stable, without adjustment, no night right after the printing plate and ink ink knife scraping cleaning.
UV ink for printing is really a major breakthrough, using a special UV drying device, can be wet-pressure wet printing, the printing on the finished produce excellent results. Use of UV technology, a six-color printing cycle can be printed, less than a second inks can be cured, so that you can also overlay a second color. UV printing system can be completely computerized process control, to ensure the best results and optimal drying time for each color, the system can print from paper to plastic, glass and metal and other surfaces.
Improve the production performance
Now printing and screen printing systems use a large number of high-power servo drives, in order to better control the smoothness of the printing cycle, significantly increased production capacity, so that some machines could print 1,000 copies per hour, 3-4 pieces of color live. Servo motor can guarantee that the activities of units operating in the plastic head is more stable, flexible, and more to adapt to the needs of printed items.
Program logic control (PLC) technology, with new energy use, allowing users per piece or per batch of live programming a job becomes very simple, and can store hundreds of good data transfer, the data from the memory real-time recovery.
To achieve on-line production
Pad Printing and Screen Printing Another significant development is the ability to more closely integrate the printing process throughout the manufacturing and production process. For example, the injection molding workpiece shape and size increasing complexity of graphics and text printing is a great challenge. Some companies find a way to accelerate the speed of the printing process, they will print processes into their tightly controlled production schedule, using fully automated printing machines to produce products that meet user requirements. A new printing machine KCNC print area of 3500mm × 7500mm, in a simple, precise control of the trip will be able to print all four colors, once the printing sequence, ink viscosity and colored version of the positioning procedures, will be able to accurately stored to prepare for use when necessary.
The new printing machine is closed ink cup, the laser beam, plastic head positioning and precise sets of plates Quasi system to ensure excellent print results every time. As the ink cup is closed, the amount and viscosity of ink to be controlled to ensure that the appropriate amount of printing ink the surface of the printing and graphic clarity. This is most important for users because many of the printing parts a line down the right away from print packaging. The user to reflect the use of this new machine, ink consumption reduced by 45%, production increased 41%, in addition, the entire process is streamlined to save time and printed parts of the packaging and storage space.
As a part of the entire production cycle, the printing process automation is definitely becoming more common, as some companies are finding their production output using assembly-line benefits. Today's print has been integrated into the entire production process, makes it possible to cope with large quantities of production, and can ensure that the production process of the printing element in a smooth, continuous processing, contribute to workshops throughout the event.
Pad printing machine technical features
* Microcomputer control, functional and practical, easy to operate.
* Architecture using high quality aluminum alloy, light and durable.
* Independent glue down stroke and speed adjustment for easy positioning.
* All used brand pneumatic components, ATM counter.
* Plate size: 100 * 100mm, 100 * 150mm, 100 * 200mm.
* Color adjustment models have color, color, four-color, six-color to choose from.
* Can be customized for individual customers printing system to suit production requirements.
Pad printer
A printing equipment for plastics, toys, glass, metal, ceramics, electronics, IC seal. Pad printing is an indirect printing technology may be concave plastic head, has become a variety of surfaces and decorative printing a primary method.
Pad printing machine operation
Etching the plate ( steel ) coated with ink method : etching plate inking in a lot of ways .
First, the ink is sprayed on the etched board with a retractable blade and the excess ink is scraped off . At this time , stay in the erosion area of volatilization of the solvent in the ink and the surface of the gel is formed , and then etching down to the first plastic panel , suction ink.
Suck ink and printed products: plastic head suction plate etching ink big department increased after this time, this layer of ink and a volatile sector , leaving a sector not dried ink surface is more conducive to the object to be printed with the rubber head close combined . Plastic head shape to be able to produce a rolling action to drain the surface of the ink etched plates with excess air .
In the production process of the ink and the plastic head The ideal situation is that all the ink etching the board are all transferred to the object to be printed , in the production process ( approximately 10 microns or 0.01 mm thick, adhesion of the ink is transferred to the matrix ) plastic head printing easily affected by air temperature, static size effect . If the transfer from the etching plate plastic, the entire process to the substrate , the evaporation rate and the dissolution rate control in an equilibrium state is good , it is considered a successful printing . If evaporate too quickly , even before the ink is absorbed dry . If evaporation is too slow, has not yet formed gel ink surface , easy to make plastic head and matrix attachment .
Pad printing machine working principle
1. fixed most of the oil pan and the oil cup pad printer , especially large Pad printing machines, generally use a fixed oil pan and oil cup , this kind of Pad printing machine is relatively simple mechanical construction is very sturdy . Printing head assembly driven out by a glide , slide the print head assembly generated by impact, will inevitably produce printing head shaking , thus limiting the body's printing speeds.
2. Activities Activities oil pan and oil cup oil pan and the oil cup of the print head moves only up and down , there is no mechanical shock , vibration also reduces print head , so , most of the high-speed Pad printing machine oil pan and use activities oil cup.
The five main elements of printing
1. Seal Oil Cup : Set Sealed storage scrape excess ink and ink functions in one.
2. Printing rubber head : This is the ink from the printing plate to the surface of the product media .
3. Printing plates : Etching printed pattern .
4. Ink : According to the printing requirements to determine color.
5. Pad printing machine : Run transfer printing .
Sealed oil -sealed cup blend inks and scraping clean the ink storage functions in one . Ink on the printed board surface and seal oil cup ceramic ring between the blades . Ink is sealed in the oil cup , the ink is exposed to air to minimize the opportunity to reduce the amount of ink evaporation , to keep the ink density stability , thereby ensuring stability of the desired print results.
Select the printing head and the printing ink tips
To get clear , sharp print results, select the printing head should pay attention to :
1. Try to choose round or conical printing head .
2. Try to choose a printing head angle is large .
3. If the product is able to withstand the pressure , you should use a hard head , because the hard plastic head live longer , and can print out a clearer pattern. Is filled with a variety of printing ink market , screen printing is also used in printing inks , printing inks fine must have the following characteristics:
(1) strong adhesion to the printing surface .
(2) Good liquidity , some ink into a paste , not in an oil cup or oil basin flow.
(3) When Thinner evaporate as inks , can play its stickiness.
(4) slight luster pigment will make more apparent , reducing the transparency and general printing ink of the normal thickness of 7μm.
(5) Ink printed surface gloss can not be affected by the change .
(6) can be drying but does not affect its viscosity .
If the ink is too strong, printing plates will be difficult to clean , resulting in static problems ( from hair ) ; If the ink is too thin , it will increase the transparency , it is difficult to transfer ink printing head .
Because there is a lot of different inks, hard of specified Thinner or add water slowly dry time and frequency , we can only be determined by observing the printing effect .
Customer First Service First

    
Grupos de Producto : Impresora > Máquina de tampografía